Movie Page



In Steve Krause's and Teresa Henkle's book SEDONA GUIDE, DAY HIKING & SIGHTSEEING ARIZONA'S RED ROCK COUNTRY, there are movies listed according to red rock areas where filming took place. One can recognize many of the locations even with the encroachment of civilization. In those early movies, stagecoaches, horses, and cattle moved freely without telephone and power lines or residential developments getting in the way of camera lens.
When Bob Bradshaw, wrote Westerns of the Red Rock Country: 43 Movies filmed in Sedona, 58 feature films had been produced in Sedona (the latest number is many more than the 80 feature films reported in 1996, along with numerous videos and television productions). Bob was an "actor, wrangler, double, stand in, carpenter, and location coordinator" on many of those early films. Bob has continued to work as a location man in Sedona and Flagstaff.
See
MOVIES SHOT IN SEDONA AREA
, a list compiled from the Sedona Film Commission data, Bradshaw's book, Krause's and Henkle's book, and Sedona Chamber of Commerce. You must know, the list continues to grow!! Here is a web site that tells you something of what
Bob Bradshaw
is up to these days. Please refer to the
Cathedral Rock
web site for additional information on the movies made in this area. Tom Slaback has been researching the subject of movie-making in Sedona and particularly, Yavapai county, for many years. Contact him at PrescottKid@webtv.net or write to him: 715 Goodwin Street, Prescott, AZ 86303, if you have questions or desire more information. My list is incomplete, and intended only as a guide for making movie rentals or purchases (when or if the films are available!).
Remember to click on underlined words for accessing links! If any link doesn't work, contact me. I will attempt to correct the problem.

MOVIES SHOT IN SEDONA AREA

Albuquerque (1948) Paramount; Randolph Scott, Barbara Britton, Lon Chaney, Jr.

Angel and the Badman (1946 Republic; Merry Go Round stone carousel (part of Schnebly Hill location); John Wayne, Gail Russell

Apache (1954) United Artists; Fay Canyon location; Burt Lancaster as Massai, the last Apache warrior, Jean Peters, Charles Bronson

Billy the Kid (1941) MGM; Robert Taylor, Lon Chaney, Jr., Brian Donlevy

Blood on the Moon (1948) RKO; Red Rock Crossing location; Robert Mitchum, Barbara Bel Geddes, Robert Preston, Walter Brennan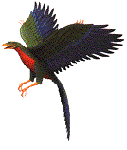 Bowie Knife Universal

Bravos, The (1971) Universal; George Peppard, L.Q. Jones

Broken Arrow (1950) 20th Century Fox; Marg's Draw location; James Stewart, Jeff Chandler, Debra Paget

California (1946) Paramount; Schnebly Hill location; Barbara Stanwyck, Ray Milland, Barry Fitzgerald, Anthony Quinn

Call of the Canyon (1923 Famous Players/Lansky; first movie filmed in Sedona, done in West Fork Day area; Richard Nix, Lois Wilson, Ricardo Cortez

Cheyenne (1947) Warner Brothers; Dennis Morgan, Jane Wyman, Janis Paige, Alan Hale

Commanche Territory (1950) Universal; Maureen O'Hara, Macdonald Carey, Will Geer

Copper Canyon (1950) Paramount; Ray Milland, Hedy Lamar, Macdonald Carey

Coroner's Creek (prior to 1951) Columbia; Randolph Scott, Marguerite Chapman

Desert Fury (1947) Paramount; Schnebly Hill and old bridge to Tuzigoot locations; Lizabeth Scott, John Hodiak, Mary Astor, Burt Lancaster

Devil's Canyon (1953) RKO; Virginia Mayo, Stephan McNally, Dale Robertson

Drum Beat (1954) Warner Brothers; Alan Ladd, Hayden Rorke, Charles Bronson

Eagle and the Hawk (1950) Paramount; John Payne, Rhonda Fleming, Dennis O'Keefe

Fabulous Texan, The (1947) Republic; William Elliot, John Carroll, Catherine McLeod

Firecreek (1968) Warner Brothers; James Stewart, Henry Fonda, Ed Begley, Jack Elam

Flaming Feather, The (1951) Paramount; Sterling Hayden, Forrest Tucker, Barbara Rush

Fort Savage; Nat Holt

Gun Fury (1953) Columbia; Slide Rock Pendley Farm location; Rock Hudson, Donna Reed, Phil Carey, Roberta Haynes, Lee Marvin

Gunfighters (1947) Columbia; Randolph Scott, Dorothy Hart, Barbara Britton

Half Breed, The (1952) RKO; Airport Ridge Vista location; Jack Buetel, Robert Young, Janis Carter

Harry and Tonto (1974); Art Carney, Ellen Burstyn, Chief Dan George

Hellfire (1940 to1959) Republic

Indian Uprising (1951) Columbia; Chapel Vista location; George Montgomery, Audrey Long

Johnny Guitar (1954) Republic; Schnebly Hill Vista location, among others; Joan Crawford, Sterling Hayden, Mercedes McCambridge

Karate Kid, The (1985) Columbia; Ralph Macchio, Noriyuki "Pat" Mmorita, Elisabeth Shue

King of the Sierras

Kingdom of the Spiders (1977); William Shatner, Lieux Dressler

Last of the Duanes (1930 Fox Films; George Montgomery, Lynne Roberts

Last Wagon, The (1950 to1959) 20th Century Fox; Richard Widmark, Felicia Farr, Susan Kohner

Leave Her to Heaven (1945) 20th Century Fox; Gene Tierney, Cornel Wilde, Jeanne Craine

Legend of Lobo (1962) Disney

Legend of the Boy and the Eagle (1967) Disney

Midnight Run (1988) Universal; Robert DeNiro, Charles Grodin

National Lampoon's Vacation

Nobody's Fool (1986) Island Production; Rosanna Arquette, Eric Roberts, Mare Winningham, Louise Fletcher

Outlaw's Daughter, The (1954) 20th Century Fox; Bill Williams, Kelly Ryan, Jim Davis

Pony Soldier (1950 to1959) 20th Century Fox; Tyrone Power, Thomas Gomez, Cameron Mitchell

Quick and the Dead, The

Redhead and the Cowboy, The (1950) Paramount; Glenn Ford, Rhonda Fleming, Edmund O'Brien

Relentless (1940 to1959) Columbia; Robert Young, Marguerite Chapman, Felicia Farr

Revenge of the Ninja

Riders of the Purple Sage (1932) Fox Films; Shirley Temple, George O'Brien

Robbers' Roost (1955) United Artists; George Montgomery, Bruce Bennett, Sylvia Findley, Richard Boone

Rounders, The (1964) MGM; Bell Rock Vista location; Henry Fonda, Glenn Ford, Chill Wills, Edgar Buchanan

Shotgun (1950 1959) Allied Artists; Sterling Hayden, Zachary Scott, Yvonne DeCarlo

Singing Guns (1940 to 1959) Republic

Smoky (1930) Fox Films

Station West (1948) RKO; Dick Powell, Jane Greer, Agnes Moorehead, Burl Ives

Stay Away, Joe (1968) MGM; Elvis Presley, Burgess Meredith, Katy Jurado, Joan Blondell

Strawberry Roan (1954) Columbia; Gene Autry

Stormy (1935) Universal; Noah Berry, Jr.

Stranger on Horseback (1955) United Artists; Joel McCrea, John Carradine, John McIntire, Miroslava

Survival (1975) Mark IV Productions

Tall in the Saddle (1949) RKO Radio Pictures; John Wayne, Ella Raines

Texas Trail, The (1937) Paramount; William "Hopalong Cassidy" Boyd, Russell Hayden

3:10 to Yuma (1950 to1959) Columbia; Glenn Ford, Felicia Farr, Van Heflin

Two Thoroughbreds (1939) RKO; Jimmy Lydon, Joan Leslie, Arthur Hohl, Marjorie Main

War Cry (1940 to1959); George Montgomery

Wild Rovers (1971) MGM; William Holden, Ryan O'Neal, Karl Malden

Yellowstone Kelly (1959) Warner Brothers Pictures; Clint Walker, Ed Byrnes, John Russell, Andrea Martin